Many users need to root their Android smartphones or tablets to gain SuperUser permissions or full Root access to modify or customize anything on the Android devices without limitations. Since Android is an open source mobile OS powered by Google, there are a variety of root apps in the market. In this post, I'm going to show you how to
Root Android Without PC Using Top 6 Rooting Apps 2018
.
No matter you use Samsung, Huawei, LG, HTC, Sony, Blackberry, Nokia, Motorola, Google, Xiaomi or other Android device brands or models, and no matter you use Android OS version 4.1.2 Jelly Bean, 4.4.2/4.4.4 KitKat, 5.1.1 Lollipop, 6.0/6.0.1 Marshmallow, 7.0 Nougat or 8.0/8.1 Oreo. Read this post, you'll find the most suitable app for you to root Android phone/tablet without PC/computer 2018.
Root Android Without PC Using Top 6 Rooting App 2018
1.Kingo Root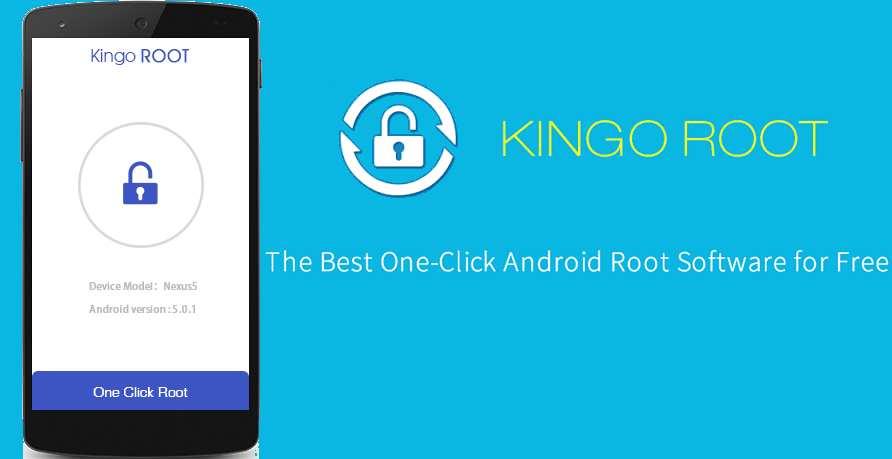 When it comes to rooting an Android mobile phone or tablet,
Kingo Root
– the best Android rooting app without PC, is usually my first choice. Because this free app can root any Android devices just by one tap quickly and safely. And it is compatible with a wide range of Android devices like Samsung, Sony, LG, HTC, Lenovo, Micromax, OPPO, etc. on Android OS 1.5-8.1.
Pros:
Free app, no need to purchase.

Kingo Root supports the broad range of devices.

Fastest app that can root any Android devices.

Safe and riskless
Cons:
Kingo Root will pop up some ads.

It asks for internet connection.
2.Framaroot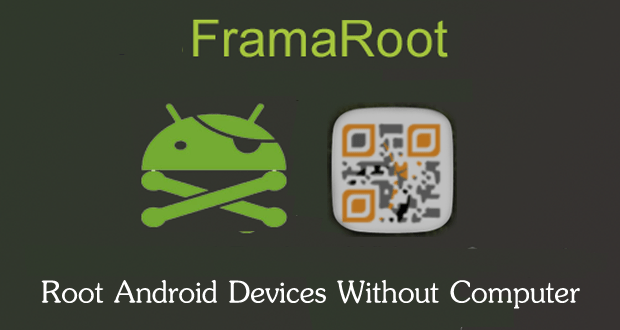 Framaroot
is another best Android root software without PC. This particular application is from the well-known Android Developer forum XDA and it is more technical than Kingo Root. You can use the app to select Install Superuser, Install SuperSU or Unroot to execute root. And you can also use the program to root newer Android devices.
Pros:
Free app, no need to buy.

Framaroot supports Android version 4.0 Ice Cream Sandwich and above.

Inbuilt Unroot feature.

Professional Android app.
Cons:
Framaroot doesn't support old Android versions lower than Android 4.0.

It needs good internet connection.
3.One Click Root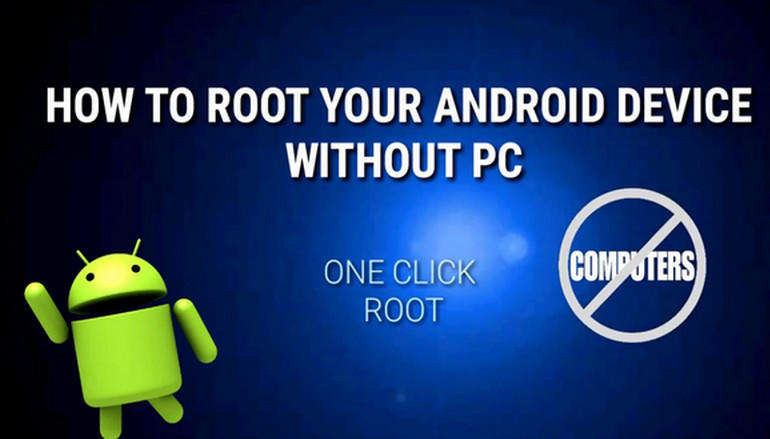 One Click Root
is another useful Android root APK without using computer. As its name suggests, this software can 1-click to root Android mobile phones or tables on Android 1.5-7.0, which is very simple to use, especially for beginners. And the most worth mentioning is that it has inbuilt live chat support to help you out timely.
Pros:
One Click Root is a free app.

User-friendly UI interface and very easy to use.

1- Click to root any Android devices.

Inbuilt live chat support.
Cons:
It contains some ads.

Internet connection is must for gaining root access.

Some of the latest devices are out of support.
4.KingRoot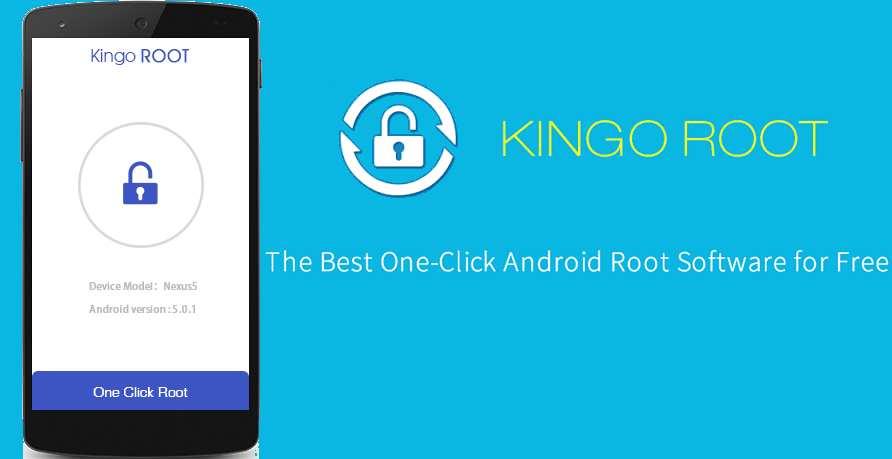 KingRoot
is another good app for rooting an Samsung/HTC/Sony phone. This app differs from Kingo Root as they are from different owners. The special function in KingRoot is that it is preinstalled Purify tool to save battery and optimize the device. And this app supports many brands and models of Android devices on Android 2.2-7.0 Nougat.
Pros:
Free of charge.

KingRoot has power saving feature.

Inbuilt Unroot option.
Cons:
It has ads on the lock sreen.

It requires good network connection.
5.Universal Androot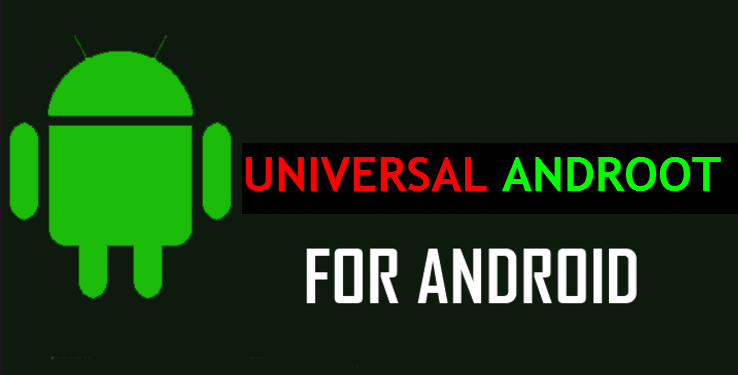 Universal Andoot
is a generic rooting app to root Android smartphones and tablets easily. And it works for a wide range of Android phones including HTC, Samsung, HuaWei, Sony, etc. from Android OS 1.5-7.0.
Pros:
Universal Androot supports a large range of Android devices.

Easy to use for common Android users.

Root Android without PC.
Cons:
Universal Androot has some ads.

It needs stable network connection.

It doesn't support some newer Android devices.
6.TowelRoot
TowelRoot
is one of most popular root apps for Android OS, developed by Geohot (an American hacker named George Hotz) and hit the web with its new exploit and strong ability to gain Superuser access on Android devices. Just a few seconds, this magic program can root Android phones on Android version 1.5-7.0 without using a computer.
Pros:
TowelRoot is a trusted app.

Powerful exploit to gain Root access.

Root Android devices without PC.
Cons:
Bad luck for some models of Samsung and HITC smartphones.

It requests internet connection for SuperSU.
How to make sure that Rooting was
successful?
If you are being a bit skeptical regarding the success of rooting, then there are other ways to make sure that rooting was successful and clear away your doubts.
One of the most easiest ways to check Root is by installing a third-party app called Root Checker from the Play Store.
You need to follow these simple steps:
2. Open the App and then tap on Verify Root.
3. It will take just a few seconds to determine whether the root access has been properly installed on your phone or not. If yes, then it will say "Congratulations! Root access is properly installed on this device!", followed by your device's name and Android Version.
What if nothing works?
There is no guarantee that these apps will work on every supported device. And that's the reason why all the three apps have the desktop version as well because desktop applications have a higher success rate.
In case even the desktop application fails to root your device, then either you can wait till the application comes up with support for your device or you can take the advanced route to root your phone.
However, the latter is not recommended if you are a noobie as there are chances that you might brick your phone.
(P.S: If you are facing any issue or have any doubt on how to root android without computer then feel free to contact me through the comments section below.)
So, were you able to successfully root Android without computer with the help of any of these apps? Do you know of any other app which does the task well? Let me know in the Comments!
And don't forget to share this 6 list of rooting apps with your family and friends on your social networks.
Tags;
how to root android without computer, root android without pc apk, how to root android phone manually, how to root android 4.4.2 without computer, root android apk, root android with pc, how to root any android 6.0 marshmallow devices 2018
Root Android Without PC Using Top 6 Rooting Apps 2018
Reviewed by
Unknown
on
5/25/2018
Rating: